I'm a French + Polish visual artist mixing analog & digital techniques in my work.


My name is Sonia Dubois. I'm an illustrator and a graphic designer, born in 1992 in Neuilly-Sur-Seine, France. I studied Architecture at the University of the Arts in Poznań for 6 years. After graduating I naturally stepped away from architecture to devote myself to drawing. My illustrations are conceived in Poznań, in my workshop, which is packed with plants and full of sunlight. I am always accompanied by my adopted beloved dogs, Benio and Iver.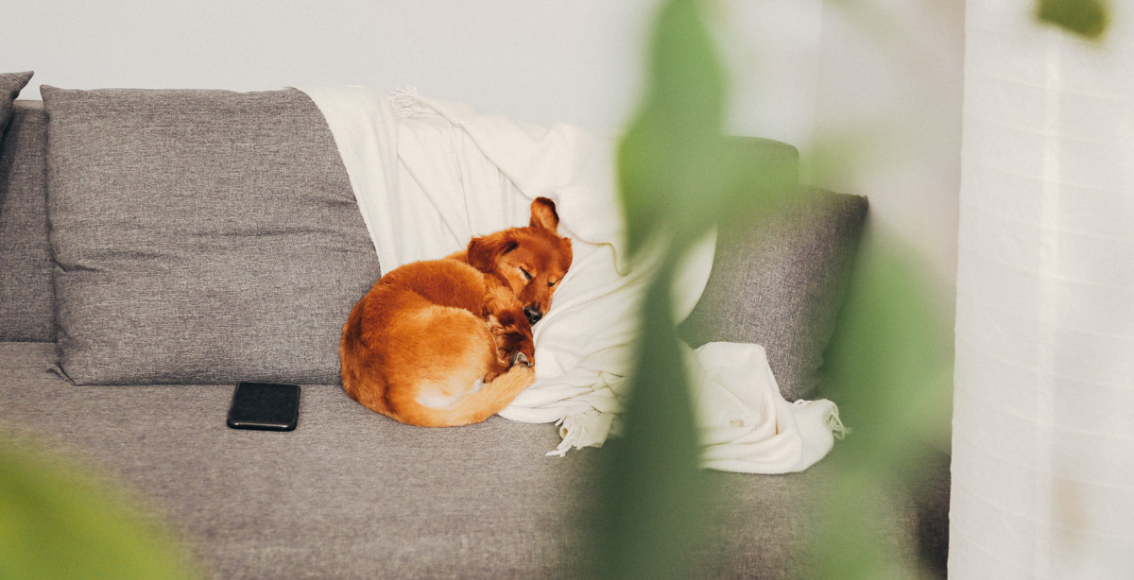 EDUCATION:
Masters degree in Architecture
UAP
University of the Arts Poznań 
PUBLICATIONS:
We Are Makers Magazine – interview about my work and creating process
Elle  Poland – an  interview with Marcin Tyszka, about his apartment and art collection

Label Design – article about my inspirations, education, works, clients
AD Polska –  my artwork in the apartment  designed by Hasik Studio
Tiptoe.fr – interview
Design City Lab – article
Vogue Beauty Poland 06.2023
Koozarch.com – interview and publication of the project "Orchard Farm with Cider Factory"
Archinea.pl – Leisure Park and Educational Centre with the Hydro-Botanical Wastewater Treatment Plant
Contemporary Lynx – the article about the favourite nominees of the 38th Maria Dokowicz competition's final.
PRIZES, AWARDS, RECOGNITION:
2018

Nominated to the finals of the 38th Maria Dokowicz competition for the best master's diploma

Honours, 1st degree for the project "The house of tomorrow" ("dom jutra") organised by BKG Nieruchomości in the Univeristy of the Science in Warsaw

Participation in the finals of "Habitat Now!" with the project "Obieg"

1st place for the project "Orchard Farm with Cider Factory" in the XXXVII edition of Władysław Czarnecki student competition organized by SARP Poznań

2016

1st place for the project "Hotel for Ornithologists" in the competition "The rythm of the light. Hotel and the landscape" ("Rytm światła. Hotel w krajobrazie"). Oragnised by The Polish Association of the Lighting Industry. The same project won the 2nd place in XXXVI edition of Władysław Czarnecki student competition oragnised by SARP Poznań

Honours in "Walls of Lódź" ("Łódzkie ściany") competition organised by the Architectural Office of City of Łódź

2015

4th place in "architectural sketches", organised by BUDMA Poznań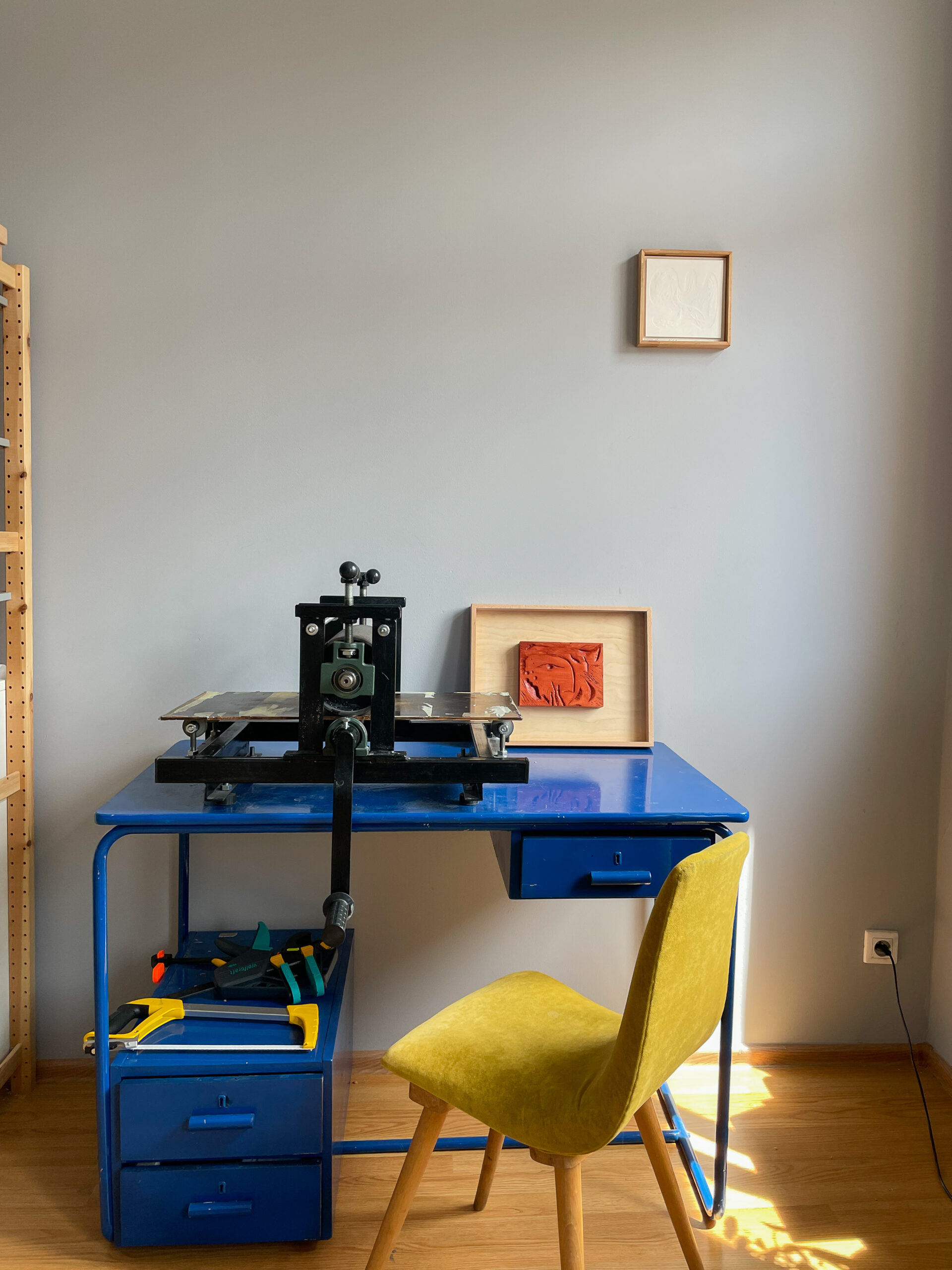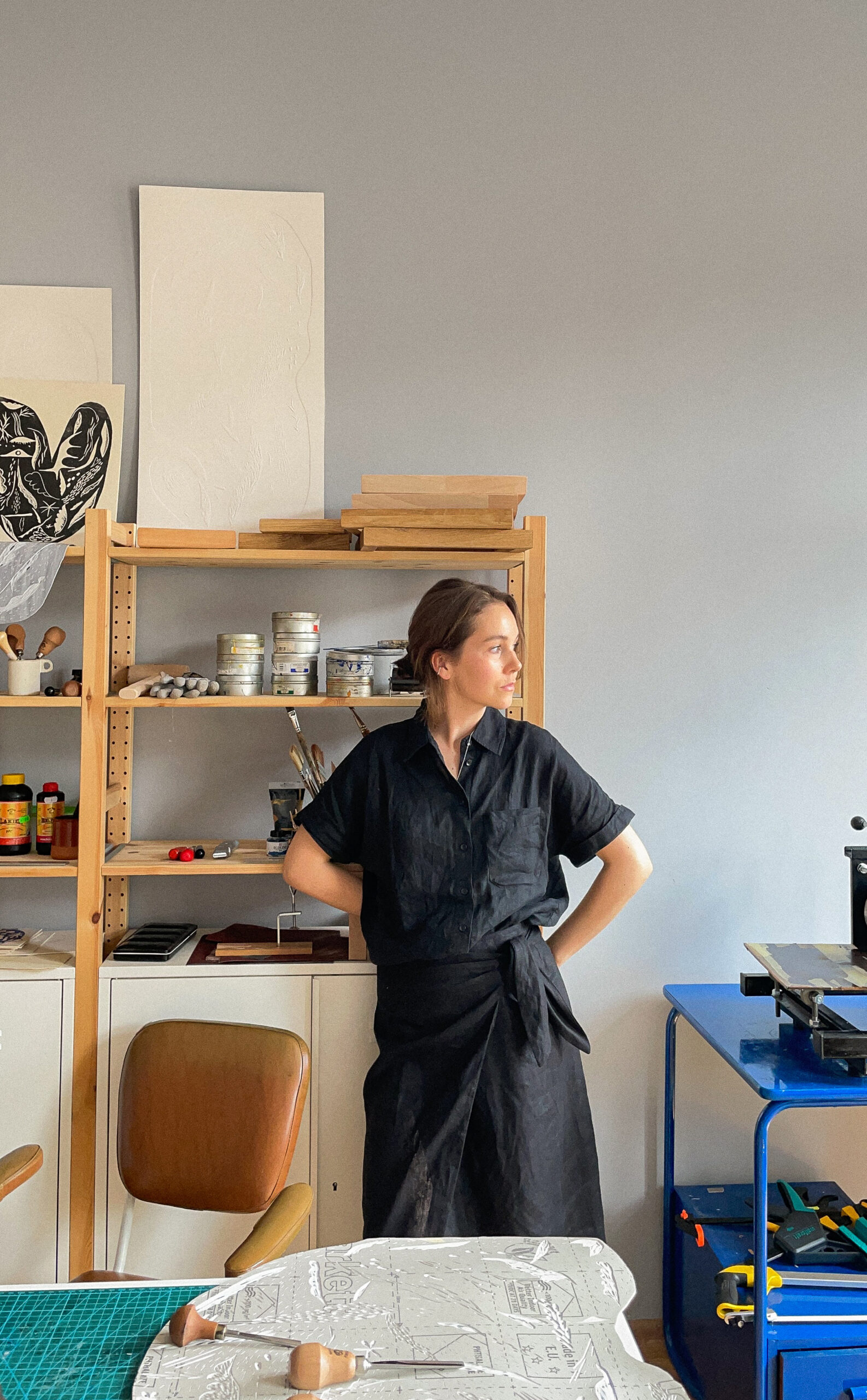 My linoprints are created using a bespoke printing press. Whilst working on commercial drawings I enjoy sitting on a 100-year-old chair that I have inherited from by grandmother, Zosia. I like happy accidents at work when creating linoprints. Each texture, each piece of thread that was accidently left sitting on a linoprint template, imperfectly distributed paint – these create the outstanding side effects, so to speak, of my prints. The digital illustrations are first hand drawn, then transferred to my iPad, when I play with textures, colors and lines.